Have you ever been to Saint-Malo? If not, it's high time to make up for lost time! And if yes, there's bound to be some places to visit near Saint-Malo that you haven't seen yet!
Why visit Saint-Malo?
You may not know it, but Brittany is a wonderful destination for anyone with a love for fine food, great beaches and historical sites. Situated in the heart of the Emerald Coast, in the north-western part of the region, Saint-Malo and its surroundings are especially popular among tourists.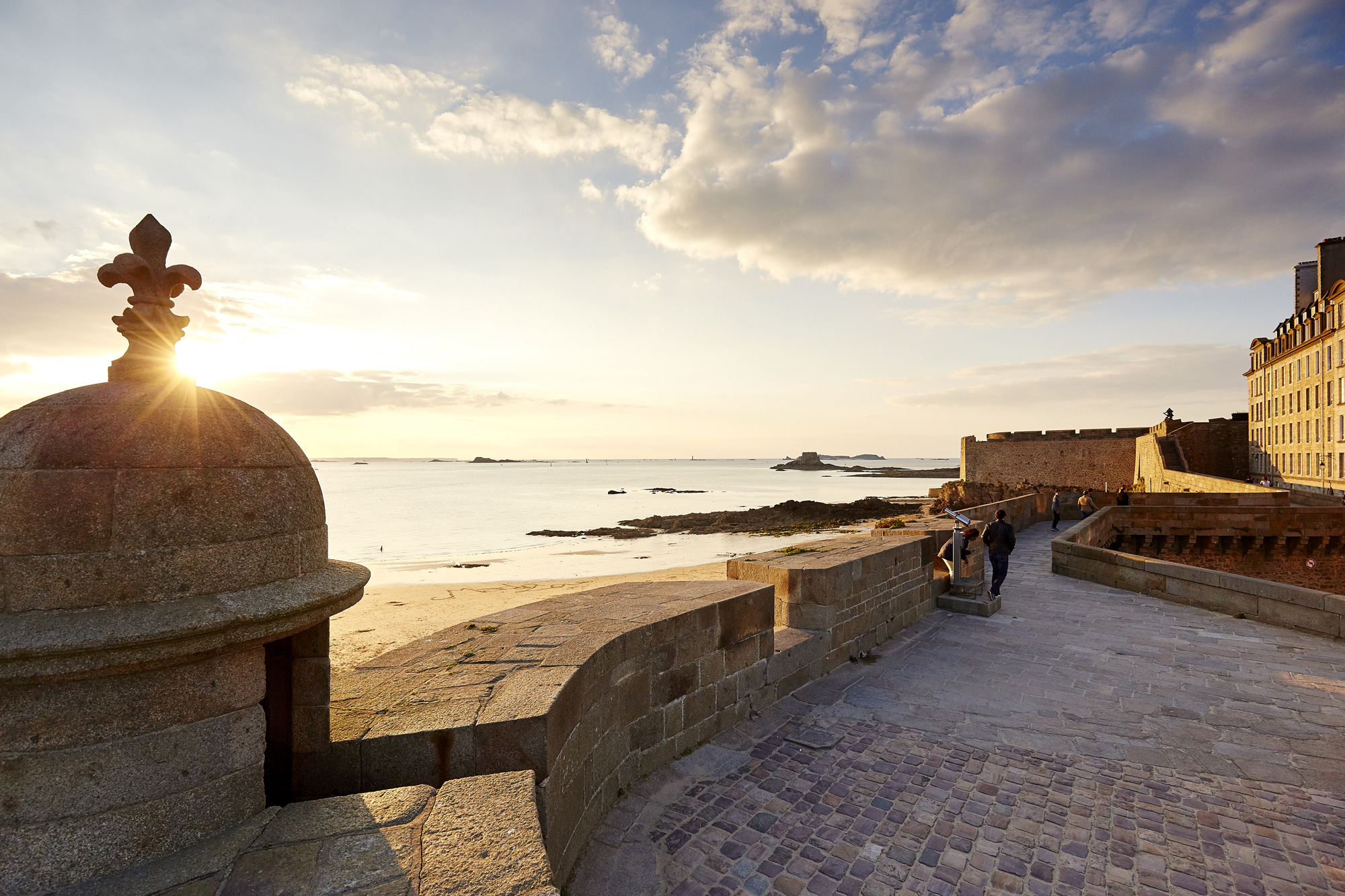 The best places to visit near Saint-Malo
From your campsite Domaine de la Ville Huchet, you're just minutes away from the old walled city of Saint-Malo and its cobblestone streets. Ready to go a little further? Dinan, Dinard, Cancale and Dol de Bretagne offer picturesque houses that are worth discovering.
Our 4-star luxury camping is also ideally situated to go on a day tour visiting famous historical landmarks such as Mont-Saint-Michel. Feeling adventurous? Climb up the ramparts for a fantastic view of the sea, or cross the bay on foot with an experienced guide!
Whatever your preferences, you're sure to find wonderful places to visit near Saint-Malo.