Looking for campsites with swimming pools in Brittany ? With not one, but two swimming pools, right by the sea, the Domaine de la Ville Huchet campsite is a perfect choice for the coming holidays. Don't miss this opportunity to have fun and relax next summer!
Finding a campsite with indoor swimming pool in Saint-Malo
Campsites with indoor swimming pools near Saint-Malo are not so many. With its two swimming pools, one indoor and the other one outdoor, the Domaine de la Ville Huchet campsite is sure to please kids and adults alike. To make your stay even more enjoyable, our luxury family campsite offers free access to both of them.
And for maximum comfort, the indoor leisure pool stays open during the entire season with water temperature maintained at 28 degrees Celsius: a must for relaxing after a day full of touring and sightseeing.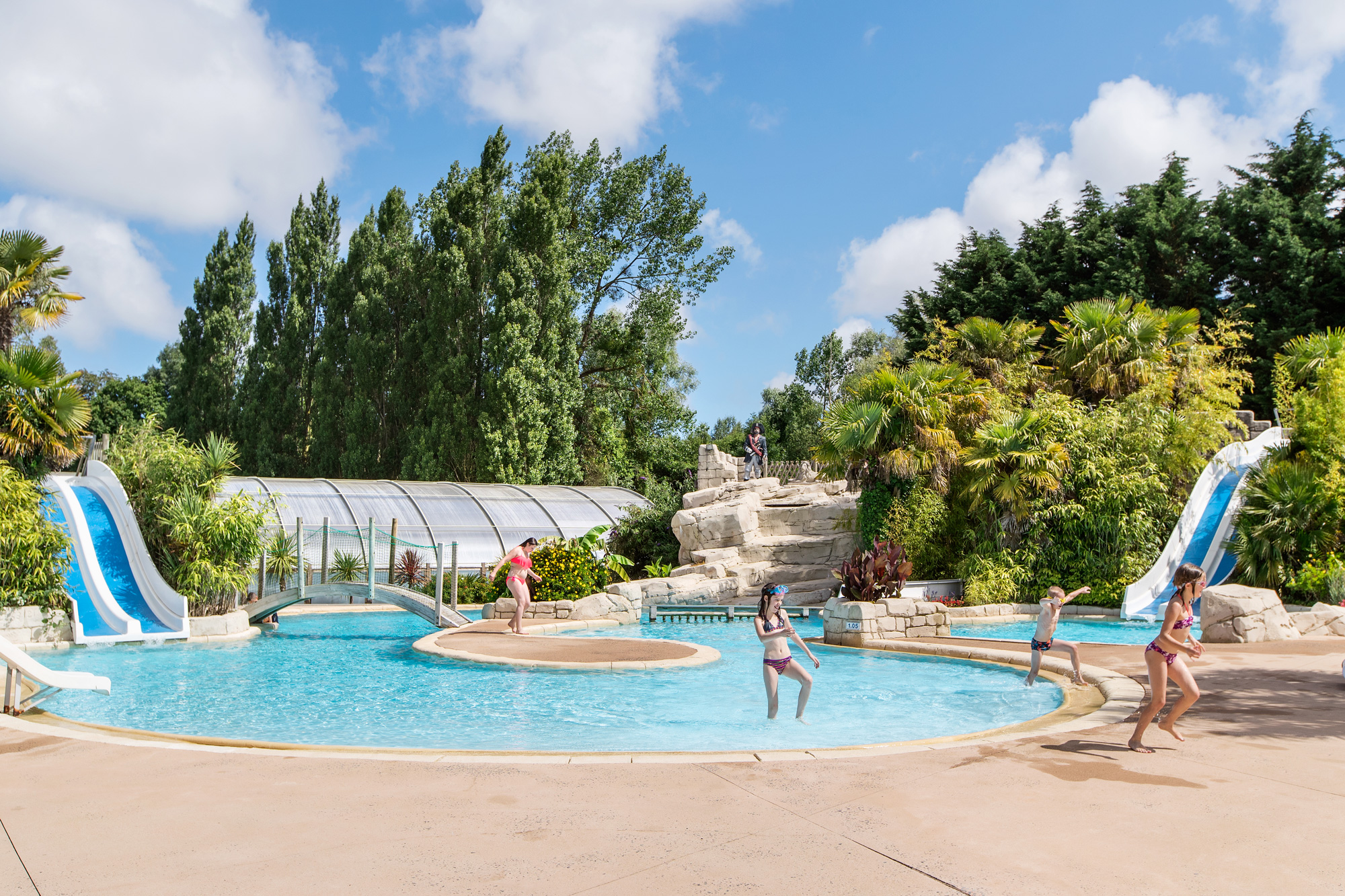 Enjoy our outdoor aquatic park
Not feeling like going to the beach? Looking for leisure activities to share with your children? Why not try our outdoor aquatic park? With its exotic setting, it will make you live magical moments between the 1st of June and the 30th of September. Give it a go, you won't regret it!